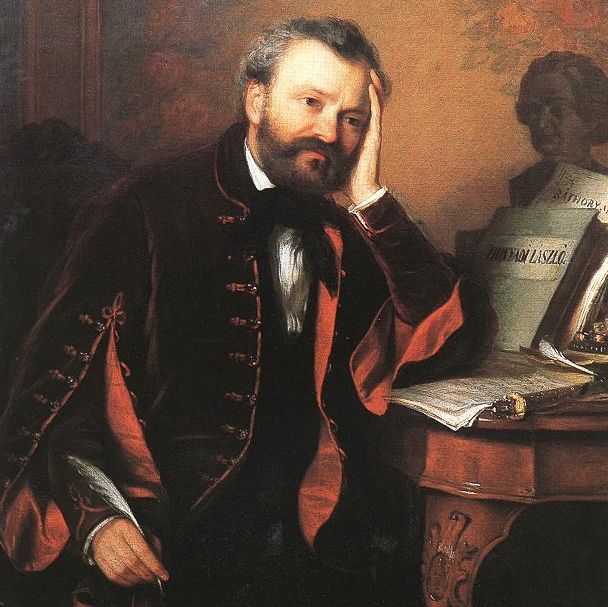 Geelvinck Fortepiano Festival: recital with music from the Golden Age of Czech music tradition.
Musicians: Aneta Majerová, late historic piano, Stepan Prazak, violin, Petr Nouzovský, cello.
In collaboration with the Czech Center in Rotterdam and the Embassy of the Czech Republic.
Musicians:
Aneta Majerová – late historic piano
Stepan Prazak- violin
Petr Nouzovský – cello
Programma:
Jan Křtitel Vaňhal (1739 – 1813) – Variatie C majeur voor cello en piano
Leopold Koželuh (1747 – 1818) – Sonate voor viool, piano en cello
David Popper (1843 – 1913) – (Op. 68, Hongaarse rhapsodie, cello en piano)
——————————-Pauze——————————-
Václav Jan Tomášek (1774 – 1850) – Eclogues, piano
Jan Křtitel Vaňhal  (1739 – 1813) – Sonate No.3, op.43, viool en piano
Karoly Goldmark (1830 – 1915) – Piano trio op. 33 (1e deel)
Erkel Ferenc (1810 – 1893) – Hongaarse dans uit de opera 'Bánk Bán'
Musici:
Aneta Majerova – fortepiano
Slovak pianist Aneta Majerová (born 1979) is a graduate of the Žilina Conservatory in the class of Darina Švarná; the Academy of Arts in Banská Bystrica in the class of Marián Lapšanský; and the Pedagogical Faculty of Charles University in Prague. She has participated in residencies at the Academy of Music in Prague and the Gnessin Academy in Moscow with Maria Gambarian and Nana Nemsicveridze. She perfectioned her interpretational skills at the International Courses of Interpretation under the guidance of such artists as Lazar Berman, Eugen Indjic, Jiří Skovajsa, Robert Roux, Eugen Pridonoff, Boaz Sharon and Maria Gambarian.
In the last ten years, she has performed in the Czech Republic, Slovakia, USA,Israel,Russia and the Seychelles. She is a recipient of first prizes in the State Competition of Slovak Conservatories in Chamber Music and of the International Schubert Competition for Piano Duets in Jeseník. As a devoted interpreter of the music of Gideon Klein she is a recipient of support from the Gideon Klein Foundation. She has been teaching at the Prague Conservatory since 2009.
Stepan Prazak – viool
Stepan Prazak was born in Prague in 1981. He studied at the Prague Conservatory with prof. Pavel Kudelásek and after at the Pilsen Conservatory, graduating under the leadership of prof. Radka Beranova and prof. Roman Fedchuk. He studied chamber music with prof. Karel Ruis (Dvorak Quartet violist ) and his father (founder of Prazak Quartet).
Mr. Prazak participated in many national and international courses and masterclasses – V. Hudeček, S. Yaroschevitsch , A. Chumachenko , R. Ricci, Ch Avsharian.
Stephen Prazak – won many national and international competitions – Kocian Violin Competition, competition of Josef Muzika, Louis Spohr Violin Competition in Germany, Violin Competition Henri Marteau in Germany. In 2004 he won awards "Pilsner Orpheus" for cultural and artistic contributions of Pilsen.
During his studies at the Conservatory worked as a soloist with the Orchestra of Pilsen Theatre. Marienbad Symphonic Orchestra, Carlsbad Symphony Orchestra, Pilsen Philharmonic Orchestra and others.
He played concerts at the Festival in the Italian Bolsano, also at the Young Prague Festival and the International Festival of Serbian Kamenica. He was a judge for the competition, which was held during the festival of Antonin Dvorak in Vilnius, Lithuania.
Since 2009 he is a guest concertmaster of the Orchestra Mitteleuropeo di Udine, Italy. He regularly performs at prestigious events organized by Prague Castle and the twenty-seven European Union.
Petr Nouzovsky – cello
Petr Nouzovský is one of the foremost cellists of his generation.
After studies in Prague, Dresden and Madrid, he improved his artistry in master classes with Boris Pergamenschikov, David Geringas and Mstislav Rostropovich.
As a soloist he has performed all over the world – in Moscow in Rachmaninoff Hall and the Moscow International Performing ArtsCenter, in St. Petersburg in Glinka Hall, in Buenos Aires at Teatro Coliseo, and in Istanbul and Los Angeles to name just a few.
Nouzovsky's solo debut was at the Prague Spring Festival in 2005, and he has been invited back nearly every year since. He made his debut in Amsterdam's Concertgebouw in 2008, at Pau Casals Festival in 2010, at Santander Festival in 2011 and at Kasseler Musiktage in 2011. His busy concert schedule includes some 150 appearances each year. He is featured on 15 CD recordings.
His instrument is a Jean Baptiste Vuillaume cello from 1835.
… Nouzovský's cello lines are clear and strong …"Prague Post"
 … Passion and Cello: Petr Nouzovsky …"Aller Zeitung"
… Petr Nouzovský is a fine cellist who plays most expressively …"Fanfare"  

CD Mirror Reflections, Petr Nouzovsky – Cello, Katerina Englichova – Harp. Review

 … A note to say how much I enjoyed the disc Mirror Reflections, beautifully produced and recorded and most of all the soloists, the blending of Cello and Harp really magical. The Arvo Part works I thought especially wonderful … George Burgess, London