Lindsey Du Lin: Symposium – Tea time Recital
20 oktober 2015 | 14.45 uur | Museum Geelvinck,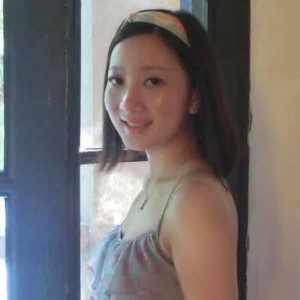 • 14h45-15h15: recital by Lindsey Du Lin
grand piano built by Steinweg Nachfolger, (Braunschweig, c. 1880)
Programma:
Johann Sebastian Bach (1685-1750)
Prelude en fuga in As groot, BWV 862 (1722)
uit Das wohltemperierte Klavier I, no. 17
Wolfgang Amadeus Mozart (1756-1791)
Pianosonate no. 8 in a klein, KV 310 (1778)
– Allegro maestoso
– Andante cantabile con espressione
– Presto
Frédéric Chopin (1810-1849)
Nocturne No. 20 in cis klein, Op. posth., B.49 (1830)
– Lento con gran espressione
Bedrich Smetana (1824-1884)
Vltava (de Moldau), JB 1:112/, T.111 (1874)
Oorspronkelijke pianoversie het tweede symfonische gedicht uit Má Vlast (Mijn Vaderland)
Yiqiang Sun (geb. 1945)
Dance of Spring (Chunwu)
Jianzhong Wang (geb. 1933)
Liu Yang River
Frédéric Chopin
Ballade No. 3 in As groot, Op. 47 (1841)
Lindsey Du Lin – (forte)piano
Born in China's Henan province in 1990, Lindsey Du has had an interesting and incredibly diverse upbringing. It was as a young child in Henan province that Lindsey was first introduced to classical music. Her father, a Geologist held in high-esteem amongst the Chinese scientific community was often away on business, and it was whilst spending time at home alone with her mother that Lindsey began to take an interest in her mother's music collection, mainly comprised of Western classical composers.
When Lindsey was very young her father took up a permanent position in Qinghai Province, and relocated his family to the city of Golmud so that they could live together. It was at the age of five Lindsey began to express an interest in learning the piano herself, but it was not as easy a task as originally anticipated as it took almost six months for Lindsey's mother to track down a piano teacher, the first and only teacher in the city at the time!
At the age of twelve Lindsey's family was required to relocate yet again, this time to Tibet.
Lindsey was forced to leave her friends behind and start afresh in a completely new city. In the beginning, she found comfort in her piano which her father had arranged to be transported to Tibet. It was in her younger childhood years that Lindsey's passion for the piano really became apparent, as she lost herself in her piano playing for hours at a time almost every day. It was here in this remote expanse, surrounded by breathtaking scenery and a huge diversity of cultures, traditions and influences that Lindsey's music began to really mature and develop in a more independent and exciting direction.
At fifteen, Lindsey made the decision to independently move to the city of Chengdu in Sichuan Province to attend high school. Immediately at ease with the fast-pace, and the buzzing hustle and bustle of one of the largest cities in China, Lindsey began to socialize and network, partying and studying whilst continuously striving to develop her piano-playing ability and find new influences and styles in melting pot in which she found herself.
It was whilst studying in Chengdu that she met with Prof. Jing Du of the Sichuan Conservatory of Music who was taken by her original and perceptive style of playing and offered her a scholarship at the conservatory.
After a rather diverse and unusual upbringing, Lindsey's style and technique was a combination of a plethora of influences and impressions, and it was through her training at the Sichuan Conservatory of Music that Lindsey was really able to organize, develop and expand her style and her music.
In 2014 Lindsey relocated to Shanghai, where she currently lives and works as a composer, performer and teacher.