New Frontiers: Contemporary Compositions for Square Piano
23 oktober 2015 | 20.15 uur | Felix Meritis, Amsterdam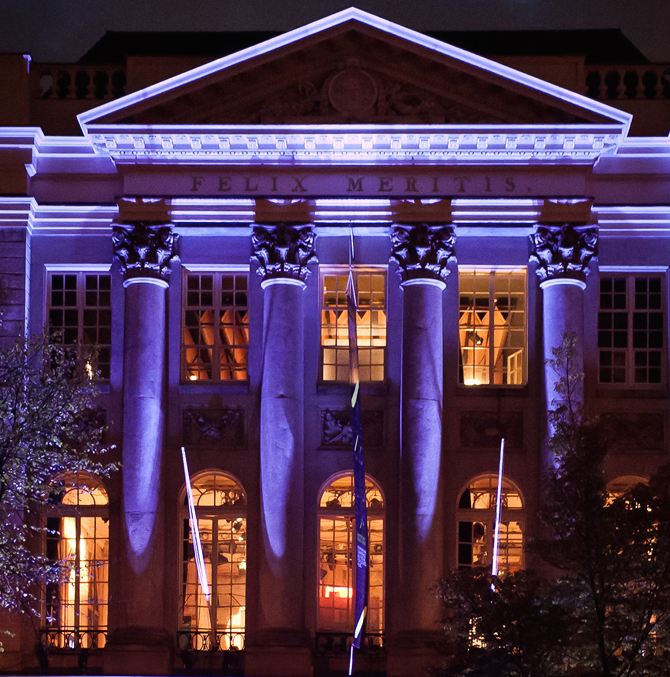 The Geelvinck Fortepiano Festival 2015 is proud to present eight new compositions for square piano, (of which six world premieres) from seven different countries: Denmark, Russia, Japan, Mexico, Australia, Iraq and The Netherlands.
Following the performance of the new compositions, three Dutch composers, Aspasia Nasopoulou, Martijn Voorvelt and Joost Kleppe, will briefly reflect on these new works.
Program for New Frontiers:
Carolien Devilee (Netherlands): Geelvinck Suite. Composed in 2015. WORLD PREMIERE
Performers: Carolien Devilee, square piano Brw. 1829 and Sattar Al Saadi (Iraq/Netherlands), Nai Flute
'Geelvinck Suite'
– Fringilla
– Luscinia's Lament
– Paridae in Arbor
– Dies Merulae
Jens Vraa (Denmark): Les Ponts de Paris, Humoresque for four hands. Composed in 2015. (*)
WORLD PREMIERE
Performers: Megumi Tanno (Japan/Switzerland) and Michael Tsalka (Netherlands/Israel)
Ann Carr-Boyd (Australia): Suite for Veronique
I. Prelude, II. A little Rag, III. Folk Song "Esa Noche", IV. Slow Step, V. Esa Noche (Ritornello)
DUTCH PREMIERE
Performer: Michael Tsalka
Rudi Molegraaf (Netherlands): Sakura
Composed in 2015. WORLD PREMIERE
Performer: Kaoru Imamura on Pohlman 1770
Galo Ortiz (Mexico City): Suite. Composed in 2015.
WORLD PREMIERE
I. Allemande, II. Courante, III. Sarabande, IV. Gigue
Performer: Michael Tsalka
Mari-Anne Hof (Netherlands): Portret in Notes. Composed in 2015.
WORLD PREMIERE
Performer: Michael Tsalka
Haruyo Horie (Japan): When I Was a Child
~From my childhood sketchbook~
Composed in 2015.
WORLD PREMIERE
1. All by Myself
No one knows it, but I'm all alone.
2. A Wonderful Story
Fanciful stories are treasured by children. There's an opening fanfare, a princess in the castle tower, bells ringing and the king and his tin soldiers marching in parade…With a magic spell they all return to the land of fairy tales.
3. The Wind
The cold, dry winds cause the leaves on the trees to shiver. I shiver too.
4. Little Lizard
Little creature, shining with the colors of the rainbow. Resident of my garden.
5. Contradiction
With endless questions, impossible to answer.
6. The Big, Big Puddle
Beneath the clear blue sky, a big, big puddle becomes a lake and then the sea.
7. Twilight
As the water's edge extends across the sea, reaching other lands, the twilight passes through the night and becomes tomorrow.
Performers: Megumi Tanno (Japan/Switzerland) and Michael Tsalka (Netherlands/Israel)
Anna Mikhailova (Russia/Netherlands): 8 City Voices Fugue. Composed in 2014.
Performers:  Megumi Tanno (Japan/Switzerland) and Michael Tsalka (Netherlands/Israel)
(*): Jens Vraa will give a 20 min. introduction to his composition 'Les Ponts de Paris, Humoresque for four hands', at 19.30h. in Felix Meritis
Why a Fortepiano Piano Festival, a Square Piano Concours and a Call for Compositions for Square Piano?
The festival's aim is to attract public interest to the fortepiano in general and to the square piano in particular, as an instrument, which had a progressive, even emancipatory influence on music practice at all levels of society, from the mid-eighteenth to the mid-nineteenth century.
The square piano now lives in oblivion. If instruments survived the hardships of time at all, they are usually in non-playable condition, standing around as decorative pieces of period furniture.
Surviving instruments, which have found a place in museums or musical instruments collections, are often untouchable; kept behind vitrines or stored in depots. Such instruments suffer from negligence by not being played on.
With this initiative, Museum Geelvinck hopes to invoke re-appreciation with experts in the music world, as with the general public alike, for the square piano, with its special, delicate sonority, as one of the key instruments in the development of piano music from the late Baroque to the early Romantic period.
We strive to acquire the necessary funds for the restoration of instruments, which are valuable and can still give many hours of pleasure to future generations.
Call for Contemporary Compositions for Square Piano with …
From its start in 2011, the Geelvinck Fortepiano Festival gave new compositions on square piano a prominent place in the program of the festival. Recordings have been made and still can be viewed and listened to: click here
With the positive response from composers from all over the world in these five years (this year with 8 compositions from 6 countries) the relevance of the square piano for today's musical practise is underlined.
Composers are invited to send in a solo or chamber composition of 5 to 10 minutes duration. Accompanying instruments might be chosen from the whole range of western or non-western instruments, including electronic devices and voice.
Composers are advised to note the specific technical characteristics of the square piano: the range of most instruments of the eighteenth century does not exceed five to five and a half octaves. Broadwood square pianos et alia from around 1829 (the earliest Broadwood six octave in our collection) onwards, usually have six octaves. Also the pitch of these instruments varies from later piano's: 415 Hz – 430 Hz, an aspect to take into account, in case the piece combines square piano with strings or wind instruments.