Joyce Lindorff – fortepiano: Bach's zonen en Beethoven op Fortepiano
21 oktober 2015 | 20.15 uur | Museum Geelvinck,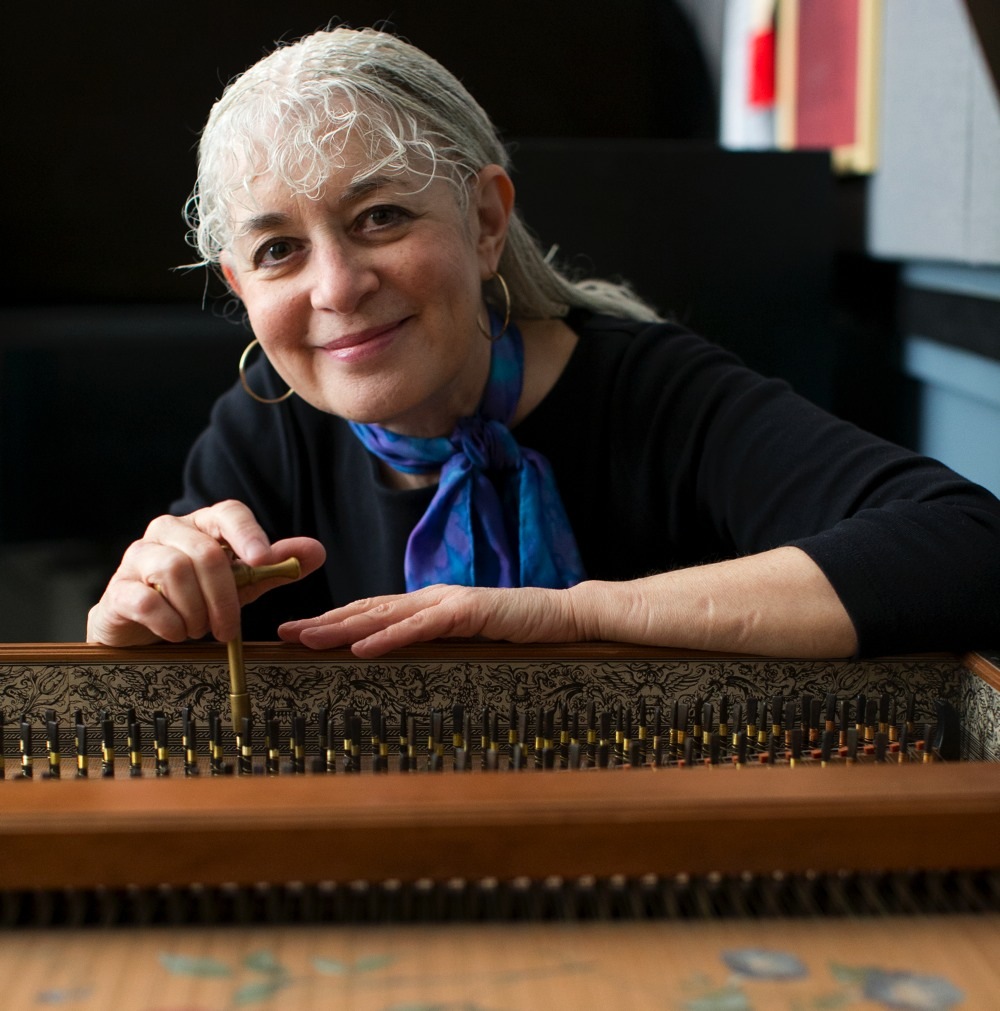 Dr. Joyce Lindorff performs on a pianoforte built by Johann Zahler (Brünn/Brno), c. 1805, FF-c"", Viennese action with two knee levers: sustain and moderator (on loan from Gijs Wilderom).
Program
Johann Christian Bach (1735 – 1782)
Sonata in Bb, op. 17 no. 6
Allegro
Andante
Prestissimo
Wolfgang Amadeus Mozart (1756-1791)
Rondo in A minor, K.511
Carl Philipp Emanuel Bach (1714 – 1788)
12 Variations on La Folia d'Espagne, H. 263
pauze
Ludwig van Beethoven (1770 – 1827)
15 Variations and a Fugue on an Original Theme, op. 35 ("Eroica Variations")
JOYCE LINDORFF is Professor of Keyboard Studies at the Boyer College of Music and Dance at Temple University, Philadelphia, where she has taught historical keyboards and performance practice for the past 18 years. She has concertized in the US, Europe, Russia, Japan and China, receiving solo recitalist awards from the Pro Musicis Foundation (France) and National Endowment for the Arts (US). Ensemble performances include Hesperus, Tempesta di Mare, Newberry Consort, Charbonnier Viol Ensemble, and Waverly Consort.
Based in New York for many years, she performed as keyboardist with the New York Philharmonic, Orchestra of St. Luke's, and New York Chamber Symphony, and was a Teaching-Artist for the Lincoln Center Institute for the Arts in Education.
The New York Times wrote of a solo recital, "brilliant music, brilliantly played," and Continuo Magazine called her CD of Poglietti's Rossignolo "absolutely breath-taking!" Lindorff earned degrees at Sarah Lawrence College, University of Southern California, and Juilliard as a pupil of Albert Fuller. She began her teaching career at Cornell University, later holding Fulbright Professorships in Taiwan and China, where she has been honorary professor at the Shanghai Conservatory since 1992.
Her research on European music in 17th and 18th-century China, begun during her 7-year residence in Asia, has been published in US, European and Chinese journals. She has recorded for the Titanic, Centaur, CRI, Serenus, Digitech, BCM&D and Paladino labels. Her CD, "Music from the Harpsichord Miscellany," was recorded on Colonial Williamsburg's1758 Kirckman. Her Rossignolo CD was reissued by Paladino in Vienna, which also released her recording with baroque violinist Nancy Wilson, of the complete sonatas of Teodorico Pedrini, 18th-century music master to the Chinese emperor.