A Celebration for Lady Huang's Album: Duo concert Diana Weston & Michael Tsalka
11 augustus 2018 | 20.15 uur | Pianola Museum, Amsterdam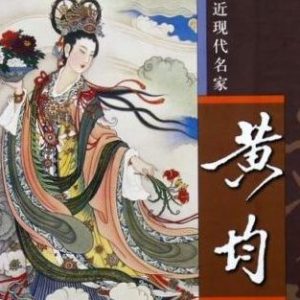 De speciaal voor het festival uit Australië overgekomen Diana Weston speelt samen met de artistiek leider van het festival, Michael Tsalka eigentijdse werken van Gabriele Toia, Ann Carr-Boyd, Elena Kats-Chernin en Diana Blom, alsmede van Claude Debussy. Claude Debussy zelf (!) hoort u eigen werk op een Steinway vleugel met Welte Minon pianola-systeem spelen.
Presentatie Lady Huang's Album
Dit jaar brachten Diana Weston en Michael Tsalka in Australië de CD 'Lady Huang's Album' uit onder het label Wirripang. Hierop brachten zij werken samen van hedendaagse Australische componisten en van de eveneens in ons festival optredende Italiaanse componist en pianist Gabriele Toia. Oorspronkelijk waren de werken geschreven voor klavecimbel, maar voor deze avond wordt een selectie gespeeld op een mid-19e-eeuwse D'Almaine tafelpiano en een Mason & Hamlin vleugel die een eeuw later werd gebouwd, beide in Londen. Het wordt gecontrasteerd door composities van Debussy van ruim honderd jaar geleden, zowel live door beide pianisten, als door de voorzet pianola op een Steinway vleugel van eveneens die leeftijd.
Lady Huang's Album: een mysterieuze titel
'Lady Huang's Album' – wellicht vraag u zich af wat er achter deze mysterieuze titel schuilt. Diana Weston schreef ons een verklaring:
'The four pieces of Lady Huang's Album are influenced by music of the seven-string long Chinese zither, the ch'in, an instrument Confucius is said to have played and composed for.  Both the ch'in and the harpsichord require careful tuning by the performer, so two of the short pieces are stylised 'tunings'.  The 'Lament' was influenced by 'Ch'ang Men Yüan' (Lament at the Ch'ang-men Palace), a composition for ch'in from the Chu-ch'eng ch'in school, written by Ssu-ma Hsiang-ju during the reign of Han Wu-ti (157 – 87 BC / Han Dynasty), telling of the great sadness, oppression and confinement of Empress Ch'en.  The Lament is from A Chinese Zither Tutor.  'Flute playing in a summer shower' is a descriptive piece, part of which employs a systematic subtractive process.  Playing techniques idiomatic to the ch'in and Chinese scales are incorporated into the four pieces. The piece is dedicated to Grace Wei Huang'.
Claude Debussy (1862-1918) zelf (!) te horen op Steinway Welte Minon pianola-vleugel
Dit jaar is het precies honderd jaar geleden dat de Franse componist Claude Debussy in Parijs overleed. In ons festival besteden wij in verschillende concerten aandacht aan deze buitengewone vernieuwer van de klassieke muziek. In dit programma diverse pianola-rollen die door Claude Debussy zelf met eigenwerk ingespeeld zijn. Tevens hoort u de beroemde pianist Walter Gieseking.
Pianola
Het Pianola Museum beschikt over een uitgebreide collectie van meer dan 30.000 pianola rollen. De conservator en initiator van het museum, Kasper Janse heeft voor deze avond een selectie gemaakt en brengt deze ten gehore op de Steinway vleugel met Welte Minon systeem uit 1924.
Bekijk concertprogramma >
Locatie
Pianola Museum
Het Pianola Museum, een van de kleinere musea van Amsterdam, bevindt zich in de Jordaan. In het museum staan tal van piano's die vanzelf kunnen spelen: pianola's, reproduktiepiano's en alles wat daarmee te maken heeft.
Lees verder
Westerstraat 106
1015 MN
Amsterdam